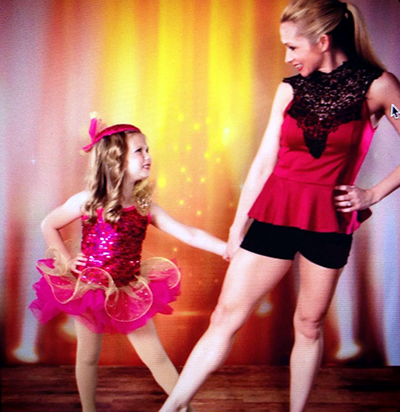 Tracie Poage
Director, Instructor
Studio 5-6-7-8 is owned and directed by Tracie Poage. Tracie began her dance training at the age of four at Encore! Dance Studios, Inc. in Stillwater, OK. She then went on to teach and choreograph at Encore! while earning a degree in Family Relations and Childhood Development at Oklahoma State University.
Tracie has competed and studied at Dance Caravan and Tremaine Dance Conventions for the past 20 years, where she was awarded 1st tap duet, 1st tap line, and 1st tap production three times. She was also a member of a nationally ranked dance team and a UDA All Star. She has continued to coach and choreograph for many dance teams that achieve high levels of success. In 2014 her dance company received many awards including: 3 choreography awards, an entertainment award, several regional 1st place trophies, and top 5 at nationals.
She and her faculty bring a unique opportunity to Yukon for dance enthusiasts. Tracie is very dedicated to her students and strives to provide an exciting, fun, and positive dance experience for children, adults and families. Our support staff and teachers are equally experienced and are required to attend various conventions and workshops throughout the year in order to provide your child with the most up-to-date and innovative material, while also displaying confidence, maturity, and knowledge on a truly professional level.
The studio continues to grow and provides dance and tumbling education to more than 300 students in Yukon, Mustang, El Reno, Bethany, and Edmond. Studio 5-6-7-8 was also proud to be voted Yukon's Best Dance Studio several years in a row!
Heather Bryant
Instructor, assistant
Heather Bryant is a graduate of the University of Central Oklahoma where she studied dance for 5 years. In her time at UCO, Heather trained in modern, ballet, jazz, tap, and hip hop. As a member of the UCO dance department she choreographed for and performed in multiple student and senior shows. She has performed in multiple numbers for the Oklahoma Contemporary Dance Festival since 2009. Since graduating, Heather has continued to take aerial and company classes with Perpetual Motion Dance. She has been an instructor at Studio 5678 for 4 years now and can't wait to continue instructing there.
MaKenzi Fox is a 20 year old Marketing major at Oklahoma City University from Moore, Oklahoma. She started her dance training at the age of 3 and has trained in various different styles at Top Hat Talent, Applause Studios, and The Pointe Performing Arts Center. She danced professionally for Silvertree Productions from 2014-2016. She has also been involved in dance team since her freshman year of high school as a former member of Southmoore Varsity Pom, current member of OCU Pom, and a member of the NAIA All-American Team. Aside from teaching at the studio, she also is a dance instructor for both the National Dance Alliance and WERK Prep
Maddie Williams
Instructor
Maddie Williams is currently studying dance at Oklahoma City University, working towards a Bachelor of Science in Dance Pedagogy from the Ann Lacy School of American Dance and Entertainment. Performance credits include The Annual Company Project, The Hershey Halloween Parade, The Palmyra Winterfest Parade, and a member of the Stars Basketball Pep Team. She has taught a variety of styles ranging from Tap, Jazz, Ballet, Contemporary, Modern, and Hip Hop in her home state of Pennsylvania, and continues to teach in her local state of Oklahoma. She is very excited to be a part of Studio 5-6-7-8 and looks forward to watching her students grow!
Jonathan Batista is a graduate of both schools in London – UK, both English National Ballet School and The Royal Ballet School, and also a Trinity College Graduate with a bachelor degree in Dance. He has performed as a Guest Artist in North America, South America and Europe. He has performed with ballet companies including English National Ballet, The National Ballet of Canada, Boston Ballet, Cincinnati Ballet and Milwaukee Ballet. As a dancer he has been coached by Cynthia Harvey (ABT – Royal Ballet), Rudolfo Castellanos (Ballet Nacional De Cuba), Anya Evans (English National Ballet – Rudolf Nureyev and Margot Fonteyn company), Guillaume Cote (The National Ballet of Canada – Kings of Dance Member), Edward Villella (George Balanchine's Protege) and others. With his experience and international career, he is able to coach children of all ages from regular classes to focused and high level classes, including pas de deux, variation, private coaching, contemporary and modern (for dance competitions, galas and special performances) and others. As a Ballet Master/Teacher and Private Coach and Mentor, he has worked with Principal Dancers from Boston Ballet, English National Ballet, Cincinnati Ballet and Milwaukee Ballet, having taught for Cincinnati Ballet's Second Company of apprentices as well as coached and Choreographed solos, duets and Groups for Dance Competition and Studios such as SDA Studios, Just Off Broadway, Young Dance Academy, Accent On Dance and others.
With his broad knowledge, he has spread his passion to leading young generation to excellence in dance as well as in discipline, encouraging youth to achieve their goals and becoming successful. Batista continues to pursue dance as an international Guest Artist and Guest Teacher for dance competition studios and is a former Principal
Dancer for Milwaukee Ballet and has joined Oklahoma City Ballet as a Principal Dancer for the 2017-2018 and 2018-2019 seasons and will continue to guest teach at Studio 5-6-7-8, as well as coach and mentor for Dance Studios and Dance Competitions throughout the United States.
Photo Credit – Kate Luber.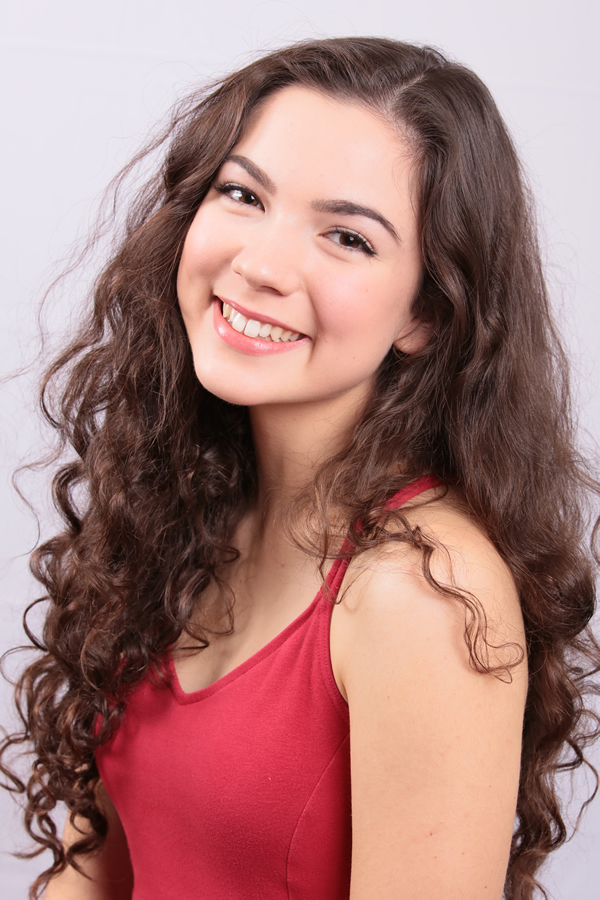 Meredith Jacob
Instructor
Meredith Jacob began her dance training at age 9 in her home state of Georgia. She trained at Into the Light Ballet studio for 9 years in ballet, modern, contemporary, and tap, and taught for two years. She performed in several states with Project Dance, a community of dancers seeking to positively impact culture through artistic integrity. At age 16, she choreographed and performed a video solo to song "Oh My Soul" for Casting Crowns' The Very Next Thing tour. She directed, choreographed, and performed with the Thrive dance team at Eagles Landing FBC. After graduating high school, she relocated to Oklahoma to join Arrows International — a professional dance company that uses artistry as a tool to spread the gospel. Meredith is currently in her second year with the company, and has performed in tours across the US and internationally including Costa Rica, Peru, and New Zealand, with upcoming performances in India and Japan this season. She has taught workshops in each destination in styles ranging from ballet and contemporary to jazz and musical theater, and has created choreography for Arrows International's repertoire. She is performing this season in The Promise, a large scale production in Glen Rose, Texas. Her passion is to use the art of dance to speak into the hearts of others, and plans to continue engaging new cultures internationally. Her goal is to create a safe, encouraging environment for students to grow in creativity, expression, skill, and joy.
Cristen Whitaker
Assistant Director
A native Texan, Cristen received her training throughout the Fort Worth metro at Caron Moore Dance Productions, Dian Clough West Dance Studio, and Arlington Heights High School. After high school, Cristen relocated to Oklahoma to receive her Bachelor of Fine Arts in Dance Performance at the University of Central Oklahoma in Edmond. Furthermore, she graduated as Class Marshall of the College of Fine Arts and Design for her academic achievements. Currently she serves as the Assistant Director at Studio 5-6-7-8 in Yukon where she teaches and choreographs for recreational and competitive dancers. Cristen is also a member of RACE Dance Company; she performs as a professional dancer and choreographs for select company shows. She hopes to continue her growth and knowledge as a dancer to better lead and inspire the students she teaches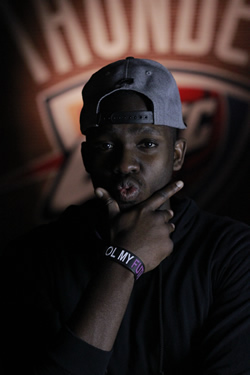 Josh Okpara
Hip hop instructor
Born and raised in Oklahoma City, OK, Joshua Okpara has always been a student of dance. Heavily inspired by the likes of Michael Jackson, Usher, Mr. Wiggles and many others, Joshua has been dancing for about 12 years. Over that span of time, it has allowed him to pick up many different styles of dance such as housing, popping, locking, voguing, breakdancing, tectonic and eventually drew him to create his own jazz funk and hip hop choreography. He attended the University of Oklahoma where he was involved with many multicultural associations on campus, performing at Alpha Kappa Delta Phi's invASIAN showcase from 2009-2011, OUIS India Nite 2010 at Norman High School, while also guest performing with his crew, Band of Misfits, at the first annual Kollaboration Tulsa. While in school, he taught hip hop classes at the Houston Huffman Recreational Center for the student dance community called Crimson Beat. Later that year, he performed at OU's Sooner Dance Company Spring Show. Being a crew member and artistic director of Band of Misfits has allowed Joshua much dance growth. Joshua has competed in international dance competitions such as World of Dance, and auditioned for MTV's America's Best Dance Crew Season 6 in Houston and season 7 in Chicago. Riding the wave of dance, these passions brought him overseas to share his gift, giving him the opportunity to tour in Germany with a non-profit organization called H.Y.P.E (Helping Youth Prepare for Excellence). Since then, he continues sharing his art with people ranging from upcoming artists to fashion designers, while teaching classes at Studio 5-6-7-8 located in Yukon, Ok.
Julianne has trained at Studio 5-6-7-8 for 12 years, competing for 9 years. While dancing with other company dancers, she has won multiple performance awards at regional competitions as well as winning numerous national competition titles. This year, she became a solo regional winner at Hall of Fame Dance Awards. She has traveled to Los Angeles to compete at Kidz Carnival with other dancers from Oklahoma. In addition, she has trained at Tremaine Dance Conventions since she was 11 years old where she was awarded with a scholarship as a teen. Julianne has also performed at many OKC Thunder home games as part of the Oklahoma City Thunder Raindrops dance team; she was a Raindrop for three years. Julianne has also attended multiple master classes from Nika Kljun, Marvin Millora, Bam Martin, Leo Morimune, Hamilton Evans, Lisa Woods, Michelle Rambo and Sam Allen. Recently, she began choreographing and co-choreographed a winning duet routine. Julianne especially enjoys sharing her love for dance with others!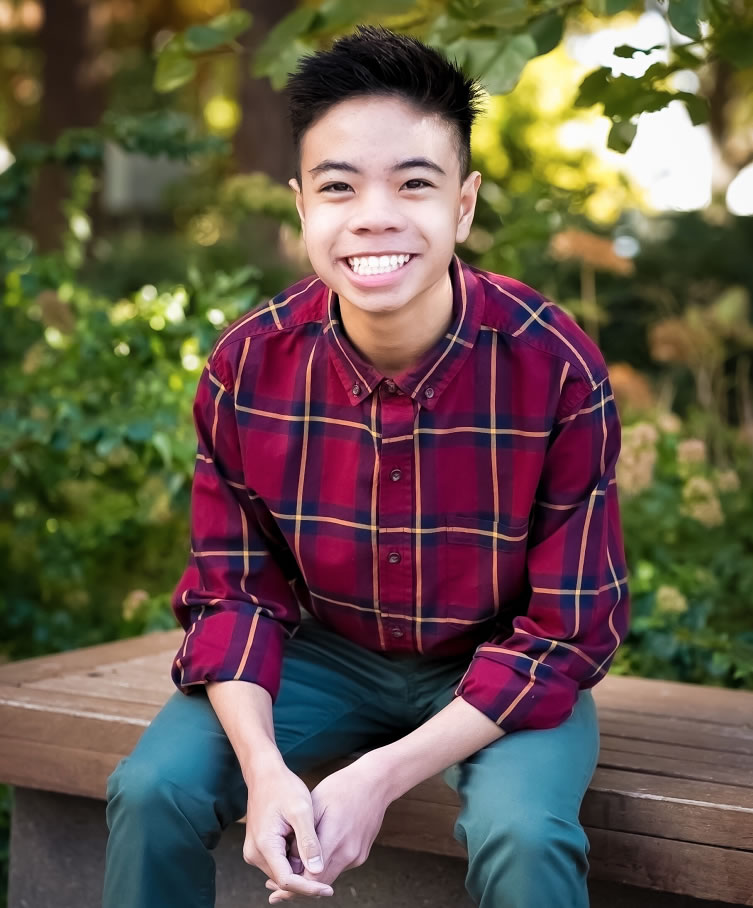 Jonah is a dancer at Studio 5-6-7-8 who has been dancing for 8 years, competitively for the last 5 years. Throughout the five years, Jonah has won numerous group awards and solo titles at regional and national competitions. He has won solo titles at Dance Showcase, Stage One, and Encore. Jonah has been awarded numerous dance scholarships ranging from the AMDA (College and Conservatory of the Performing Arts/The American Musical and Dramatic Academy) to convention scholarships from Nuvo, Tremaine Dance, and Stage One. He also danced for the Oklahoma City Thunder Raindrops Dance Team for four years where he performed at multiple OKC Thunder home games. In addition, Jonah has choreographed solos and duets; he has received an award for his choreography. He has danced on a professional stage at the Avalon in Hollywood, competing with other dancers around the LA area. He also took classes at Debbie Reynolds Studios and the EDGE Pac in LA. Jonah has taken a variety of master classes with well-known dancers/choreographers such as Stacey Tookey, Leo Morimune, Mark Meismer, Will Loftis, Kenny Wormald, Denise Wall, Bam Martin, Nika Kljun, and Anthony Morigerato. Jonah is currently a freshman in high school and continuing his training at Studio 5678.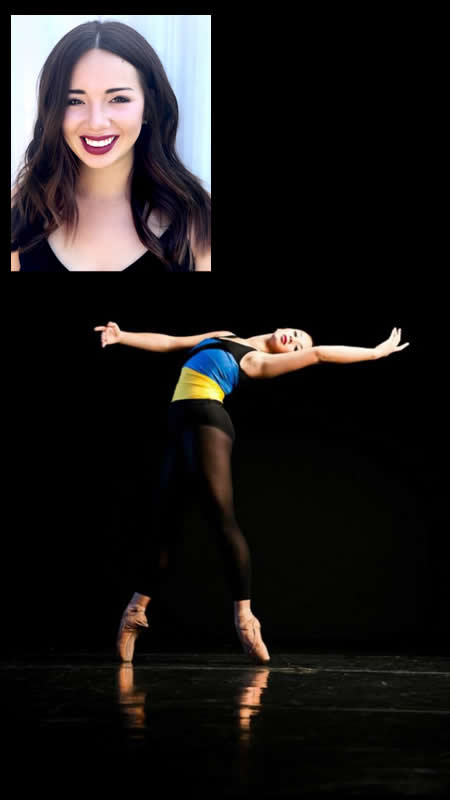 Kourtney Rentz has been involved in the dance world her whole life and is excited to continue her dance career as a new teacher here at Studio 5-6-7-8. She is originally from Utah where she began her training as a competitive dancer in a variety of genres including ballet, contemporary, tap, jazz and hip hop. After graduating high school, she attended Brigham Young University where she received a Bachelor of Fine Arts in Dance Performance. Kourtney had the opportunity to be a member of and perform with BYU's Contemporary Dance Theater, Contemporary Dance Ensemble and Ballet Showcase companies. While dancing on these companies, she was also invited to teach college-level ballet and jazz classes at the University and received an award for her teaching. Kourtney started teaching at local dance studios at the young age of 15 years old where she discovered she had a passion for dance pedagogy and choreography. She has since been teaching and setting competition choreography for over 10 years at a number of private dance studios in Utah and Washington State. There is nothing that brings as much joy and satisfaction to her as creating moving art and watching her students grow and succeed. As far as continuing her own dance education, Kourtney is currently dancing professionally with Oklahoma's R.A.C.E Dance Company. She recently moved to Oklahoma with her husband and can't wait to explore the state and be a part of it's dance community!